Välkommen
New Sweden Cultural Heritage Society was chartered in 1989 for the purpose of sharing, promoting, strengthening and maintaining our Swedish culture and heritage.
We accomplish this through a variety of activities sponsored by the organization. We offer you lectures and exhibits, music and dance, Swedish picnics and potlucks, publications (including our very own newsletter), language, genealogical and history studies.
We welcome your interest in the New Sweden Cultural Heritage Society and we look forward to having you join us as a member of our organization.
Meet Carol Tripp, New Sweden President
Carol Tripp recently assumed the responsibility as president for the New Sweden Cultural Heritage Society.
Carol's Swedish heritage originates from the province Skåne, Sweden.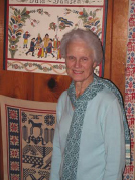 New Sweden's upcoming events for 2014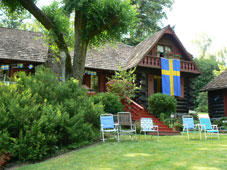 The Saga of New Sweden Cultural Heritage Society
of Portland Oregon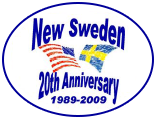 Click here to read the newsletter
With your membership, you will receive our quarterly newsletter. The newsletter and website will keep you informed of upcoming meetings and events.
Be prepared to enjoy the many benefits of membership in New Sweden, most especially the opportunity to share with others your interest in preserving the traditions of Sweden in America!
Membership Fees
Single Membership: $20.00
Family Membership: $35.00
Patron Membership: $50.00
New Sweden has implemented PayPal on its website as a convenience tool to sign up and pay for memberships and events. Current members can also use this tool to renew memberships.
A PayPal account is NOT required to use our secure PayPal online payment tool.
You can use your Credit/Debit card to make your online payments and/or donations.
You can still pay your membership fees and make donations with personal checks.
With a PayPal account you can pay by drawing against your checking account, as well as credit cards.