Välkommen
New Sweden Cultural Heritage Society was chartered in 1989 for the purpose of sharing, promoting, strengthening and maintaining our Swedish culture and heritage.
We accomplish this through a variety of activities sponsored by the organization. We offer you lectures and exhibits, music and dance, Swedish picnics and potlucks, publications (including our very own newsletter), language, genealogical and history studies.
We welcome your interest in the New Sweden Cultural Heritage Society and we look forward to having you join us as a member of our organization.
Kristi Gustafson, New Sweden President
Welcome to New Sweden's website. Participation in our organization is based on activities and events -we don't have monthly meetings. Please check out our upcoming "Events".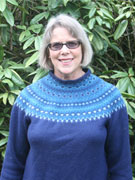 New Sweden's upcoming events for 2019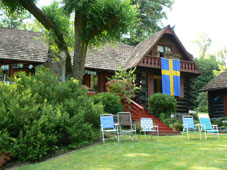 The Saga of New Sweden Cultural
Heritage Society of Portland Oregon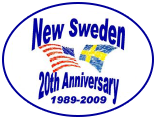 Click here to read the newsletter
With your membership, you will receive our quarterly newsletter. The newsletter and website will keep you informed of upcoming meetings and events.
Be prepared to enjoy the many benefits of membership in New Sweden, most especially the opportunity to share with others your interest in preserving the traditions of Sweden in America!
Learn more about New Sweden Membership
New Sweden Memberships
Single Membership: $20.00
Family Membership: $35.00
Patron Membership: $50.00
New Sweden no longer uses on-line membership registration.