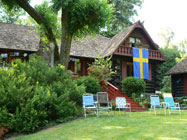 Cultural Events and Activities
Throughout the year we provide our members with many cultural events and activities.
Upcoming New Sweden Activities at a Glance- Mark your calendars!
Kubb players meet informally at Nordia House, 8800 SW Oleson Rd., the 1st & 3rd Sunday mornings
September New Sweden picnic at Fogelbo
Oct 8 Orienteering at Catherine Creek
Oct 8 New Sweden concert with Jimmy Granstrom, Brent Rogers and Gunilla Admund
New Sweden's September picnic on the Fogelbo grounds
Games / Music / Potluck on Saturday, September 24th, from 4-8pm
Kraftskiva is back by popular demand for those who have missed the traditional Swedish dill and crayfish.
Admission to the event includes the rental of the grounds, crayfish, meatballs, potatoes, & lemonade.
Bring a salad, cheese & bread, side dish or dessert to share.
Purchase tickets on the New Sweden website before August 2nd, so we can plan the logistics.
Tickets prices:
$20 members ~ adult
$5 members ~ children under 12
Location: Fogelbo, 8740 SW Oleson Rd., Portland
When: Saturday, September 24th, 4-8pm
New Sweden concert with Jimmy Granstrom, Brent Rogers and Gunilla Admund
Saturday, October 8th, 5:00 PM - 7:00 PM
West Hills Unitarian Fellowship Church, 8470 SW Oleson Road, Porland, OR 97223
Granstrom, Rogers & Admund is a trio consisting of Jimmy Granstrom, Brent Rogers and Gunilla Admund. The trio previously performed at Midsummer and Scanfair in 2018 and 2019. Jimmy is a songwriter who has had his songs performed and recorded in Portland, Sweden, Germany and London's West End. Together with Thomas Karlsson, he's also part of the duo "Project Earthbridge". Their song "2019 Again" was in rotation on radio stations in Portland and Sweden for more than a year since its release in March 2021. Jimmy's songs have also recently been played on radio stations in Brazil and Uganda, as well as received Internet attention through Instagram and YouTube from Mexico to India. Brent is a professional musician, producer, audio engineer and songwriter who has recorded and released songs with the likes of Tim Gorman from "The Who". Gunilla has previously performed with Jimmy and Brent at Midsummer and Scanfair in 2018 and 2019. Jimmy will provide spoken introductions and lyrical excerpts while Brent and Gunilla will sing a variety of original songs co-written by Brent and/or Jimmy, including Jimmy's English translations of Swedish songs by both million-selling songwriters as well as up and coming artists. More info can be found at the following links through a Facebook search, or accessed in the online newsletter: https://www.facebook.com/Granstrom-Rogers-107722554029294
and https://soundcloud.com/jimmy-granstrom
Granstrom, Rogers & Admund Concert
$20.00
Buy now
---