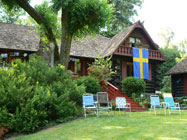 Cultural Events and Activities
Throughout the year we provide our members with many cultural events and activities.
Upcoming New Sweden Activities at a Glance- Mark your calendars!
Kubb players meet informally at Nordia House, 8800 SW Oleson Rd., the 1st & 3rd Sunday mornings
June 19 League of Swedish Societies 95th Annual Portland Midsummer (additional info below)
July 16 Orienteering at Lacamas Park
August 7 New Sweden picnic at Fogelbo
August 20 Orienteering at Willamette Mission
Oct 8 Orienteering at Catherine Creek
The League of Swedish Societies
The League of Swedish Societies has organized a day trip to Astoria on Friday June 17th, 2022, for the members of the Swedish League organizations to attend the dedication of the Astoria's Nordic Heritage Park and the Astoria Midsummer Fest at Clatsop Park.
Date: Friday, June 17, 2022
Cost per person $50.00.
Reservations must be made by June 3rd
Round trip bus transportation is on Blue Star Bus Co.
Please note the change in departure and return location, West Hills Universal Unitarian Fellowship
**Bus departs from Portland at 7am from 8470 SW Oleson Rd, Portland (free parking).
**Returning back from Astoria at 7pm to the 8470 SW Oleson Rd., Portland
The bus is limited to 43 people.
There is an additional $10.00 per person admission for the Midsummer Fest collected at the Fest
The dedication ceremony begins at 10:00am at the Heritage Park.
Midsummer booths are open from 2-6:30.
Reservations are to be made to Wayne Barker w.barker@comcast.net
Reservations must be made by June 3rd
If paying by check please send your bus trip payment with each participant's name, email address, and contact number to:
Treasurer - League of Swedish Societies
P O Box 3401
Portland, OR 97208
If you prefer Venmo, send your payment along with your contact info to the League's Venmo account: League of Swedish Societies.
Click here to find out more about Astorias Scandinavian Festival
If you have any questions regarding this bus trip, please contact Wayne Barker of Scandia Order of the Vikings at w.barker@comcast.net
New Sweden received a commemorative flagstone with our 500 dollars donation in support of the Astoria's Nordic Heritage Park construction building fund.
95th Annual Portland Midsummer Festival
June 19th, 2022
Willamette Park, West Linn
Midsummer, the longest day of the year, is much celebrated in Sweden. Communities gather to enjoy this popular holiday with flowers, spring foods like strawberries, fun games, music and the traditional raising of the decorated majstang or midsummer pole.
Portland's League of Swedish Societies has produced this tradition for 95 years and this year it will be held at Willamette Park in West Linn, overlooking the Willamette River. New Sweden joins the five other League member organizations to produce this family friendly event.
Please join us for an afternoon of celebration, fun and tradition. Bring your lawn chair, picnic or enjoy Swedish korv and strawberry shortcake.
Wear your flower crown and bring flowers to decorate the majstang (before 1:30pm).
When: Noon to 4pm, raising of the majstang at 2:00pm
Where: Willamette Park, West Linn, Oregon
What: 95th Annual Portland Midsummer Festival, a recognized Oregon Heritage Tradition
Cost: Free admission (donations appreciated), food and drinks for sale.
Orienteering
New Sweden participates in Columbia River Orienteering Club events (www.croc.org). There are different routes for different skill and ability levels. If you enjoy a walk or run in the great outdoors, give orienteering a try. Contact Kristi Gustafson, 503-807-9808, for information about registering and carpooling.
---