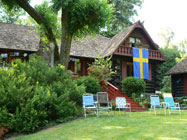 Cultural Events and Activities
Throughout the year we provide our members with many cultural events and activities.
Upcoming New Sweden Activities at a Glance- Mark your calendars!
Kubb players meet informally at Nordia House, 8800 SW Oleson Rd., the 1st & 3rd Sunday mornings
August 20 Orienteering at Willamette Mission
September New Sweden picnic at Fogelbo
Oct 8 Orienteering at Catherine Creek
New Sweden's September picnic on the Fogelbo grounds
Games / Music / Potluck on Saturday, September 24th, from 5-9pm
Kraftskiva is back by popular demand for those who have missed the traditional Swedish dill and crayfish.
Admission to the event includes the rental of the grounds, crayfish, meatballs, potatoes, & lemonade.
Bring a salad, cheese & bread, side dish or dessert to share.
Purchase tickets on the New Sweden website before August 2nd, so we can plan the logistics.
Tickets prices:
$20 members ~ adult
$5 members ~ children under 12
Location: Fogelbo, 8740 SW Oleson Rd., Portland
When: Saturday, September 24th, 5-9pm
---