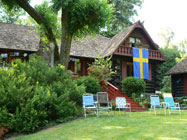 Cultural Events and Activities
Throughout the year we provide our members with many cultural events and activities.
2020 Upcoming Events
Welcome to our events page. Sadly, many of our events have been cancelled or postponed due to the Covid19 virus. Please check back as we hope to get back on schedule as soon as it is safe to do so.
Postponed/Cancelled Events
POSTPONED
March 22, 2020 New Sweden's Annual Membership Appreciation Meeting 3:00pm, West Hills United Universalist Fellowship, 8470 SW Oleson Rd., Portland.
Serving a delicious light meal, free to members, please RSVP to Kristi: 503-807-9808, or kristigus@aol.com.
CANCELLED
March 28 Orienteering (or a walk in the park)
Our New Sweden orienteering group is just starting. Some of us will use the group as an excuse to get outside and enjoy a walk in nature while attempting to use simple navigation, while others may enjoy the more competitive aspects of the sport. This sport began in Sweden but is now enjoyed around the world.
11:00am, Mt. Tabor, Portland. Meet at 10:30 picnic area B to register, accessible from SE Belmont and SE 69. An introduction for beginners starts at 10:45. The event is free. For more information about orienteering visit the Columbia River Orienteering Club website: croc.org. After the event, we'll meet up at a nearby establishment to replenish. Youth welcome!
CANCELLED
April 25 Orienteering
Here is another opportunity for us beginners as well as those serious orienteerers.
11:00am, Lackamas Lake, Vancouver, WA.
CANCELLED
April 26 Walpurgis
4:00-7:00pm, Join us on the grounds of Fogelbo on Sunday, 4-7pm, April 26, to celebrate the end of winter and the coming of spring. Vappu is one of the biggest celebrations in Finland with a carnival atmosphere and where munkki (doughnuts), tippaleippa (funnel cake) and sima (a lemony,slightly alcoholic beverage) are consumed. In Sweden, Välborgsmassoafton or Walpurgis is traditionally celebrated with a large bonfire to scare away witches, korv (hotdogs) and songs to welcome spring. People in both countries wear graduation caps to show what school they graduated from.
Nordic Northwest, the Finlandia Foundation Columbia-Pacific Chapter and the New Sweden Cultural Heritage Society will provide complimentary hot dogs, salads, munkki,  sima, punch and coffee. Wine and beer available for purchase. There will be children games, adult games, a tug of war between the Swedes and Finns, and a sing-a-long beside the traditional fire, albeit a fairly small one. It will be a laid back time to socialize and have fun.  Rain or shine, we will be there.  We hope you and your family will join us on the back lawn of Fogelbo, 8720 SW Oleson Rd., Portland.
CANCELLED
June 14 Orienteering
Champoeg State Park
The following events are currently scheduled but may be cancelled due to health concerns over the Covid19 virus.
June 6 re-scheduled New Sweden Membership Meeting & picnic
Wilshire Park, NE Shaver and NE 33rd, Portland, Oregon 3:00pm
June 14 Nordic Northwest's Midsummer at Oaks Park
New Sweden volunteers will join with the other organizations in the League of Swedish Societies to support the League's food venue selling korv, shrimp sandwiches and pea soup at the Nordic Midsummer hosted by Nordic Northwest.
June 20 Portland's Scandinavian Midsummer, Lake Oswego
The 93rd Portland Scandinavian Midsummer has moved to beautiful Foothills Park in Lake Oswego, on the banks of the Willamette River. The celebration of the summer solstice begins at 1:00pm, with the traditional raising of the majstang at 2:00pm. Games, Swedish foods, beverages, music, dancing and a Kubb tournament!
What is Kubb? A team game with roots in Sweden in which competitors toss wooden dowels to knock over blocks of wood. Beginners and serious competitors welcome!
August 8 New Sweden's Kraftskiva (crayfish)party
Wilshire Park, NE Shaver and NE 33rd
December 12 & 13 Nordic Northwest's Scan Fair, new location-Portland Convention Center
December
Scan Fair - December 7th & 8th
Memorial Coliseum, Portland, a wonderful Nordic holiday event filled with entertainment, traditional Nordic foods, vendors and holiday cheer. The Oregon Lucia is crowned and the Scandinavian of the Year awarded. New Sweden will have our display/vendor booth, and we'll participate with the League of Swedish Societies food booth selling Swedish rice pudding and cookies.
Dec. 7th, 10:00am-5:00pm
Dec. 8th, 10:00am-4:00pm
For more info visit www.nordicnorthwest.org
New Sweden's Lucia Fest - December 14 (Holiday Event) - 3:00pm
On December 14, the strains of "Santa Lucia" are heard everywhere in Sweden as the white-robed maiden comes out of the night with her crown of lighted candles dispelling the darkness and bringing bright light to the Christmas season. Our holiday pageant follows the traditions of a Swedish Lucia celebration. The 2019 Oregon Lucia Court participates along with the children of the Swedish School in Portland. Music of the season provided by the Scandinavian Men's and Women's Chorus and vocal soloists. After the program, there is customary singing and dancing around the Christmas tree, and a visit by Tomten, glögg, coffee and beloved baked goods provided by New Sweden, SVEA and the Swedish Women's coffee group.
Location: First Presbyterian Church, 1200 SW Alder, Portland, OR., 97205.
Time: 3:00pm
Admissions: Adults $10, children 4-12 $5, family $25
HOLIDAY MEET and GREET - December 17th, 2019
Ross Fogelquist extends a cordial invitation to New Sweden members, their families and guests to come see historic Fogelbo in its Christmas splendor. Enjoy a cup of coffee or a glass of punch, Christmas cookies, and visit with old and new friends. (For our newer members, Fogelbo is Ross's family home- a historic Steiner home filled with traditional Scandinavian and German furnishings.)
The event is Tuesday, December 17th from 3:00-7:30pm. Donations appreciated.
This is a New Sweden event only.
JULGRANSPLUNDRING - January 12, 2020
New Sweden is hosting a traditional end of the holiday season celebration called Julgransplundring. Come enjoy fun, games and dancing around the Christmas tree one last time before we "throw the tree out." Everyone, young and old, is welcome.
It will be held on Sunday, January 12 from 3:30-5 p.m. at the West Hills Universalist Unitarian Fellowship, 8470 S.W. Oleson Road, Portland.
Some activities to look forward to are fisk damm spel (fish pond game), bingo, and reindeer toss. Get your picture taken with a "moose."
This event is free for New Sweden members. For non-members, the cost is $10 per family or $5 for single admission, payable at the door by credit card or cash. Sign up to become a New Sweden member at Julgransplundring and receive free entry! Refreshments will be served. RSVP is required to give us an idea how many are coming. Email NewSwedenPDX@gmail.com, call or text Corina at 818-825-3822.